Does your commercial establishment rely on an ice maker? Complete Air Conditioning & Refrigeration, Inc. will help you make sure this installation remains functional, clean and safe at all times. We frequently work with restaurants to keep their ice machines working flawlessly.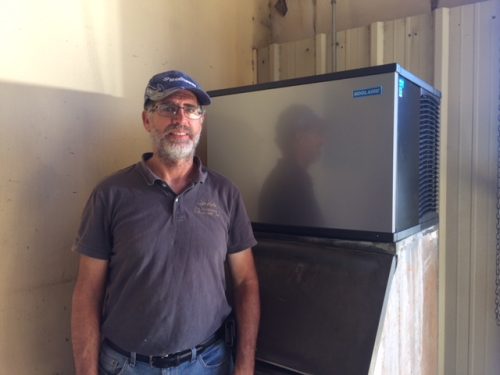 Installation and Repairs
As the leading local provider of commercial ice maker repair in Panama City, FL, you don't have to look far to get the service you need for your machine. We deal with everything from jammed ice machines to contaminated water lines and beyond. Whatever the nature of the problem, count on us to get to the bottom of it, fixing it to restore long-term functionality to your investment.
In addition to repairing existing ice machines, we also offer commercial ice maker installation in Panama City, FL. We're familiar with the requirements of most models and can help you to install a brand-new one in your facilities, or retrofit an old one. We facilitate all parts of the installation and ensure the machine is working perfectly before leaving the site.
Troubleshooting
Not sure why your ice machine has stopped producing cubes? Worried about contamination in your water lines? Problems with a machine overheating? Troubleshooting is important when it comes to determining the right solution. Our team takes the time to go over all of the issues your machine is experiencing. Once we know what we're dealing with, we can provide parts and service that remedy it properly. The result is a functioning machine and a sound investment.
Get Service Today
If your ice maker is showing signs or symptoms of an internal issue, let our team get to the bottom of it quickly. Give us a call today at 850-785-8346. We'll be happy to inspect and service your machine, so you and your customers can get back to using it as it was meant to be enjoyed.